We're Back! And it's business as usual. Of course we will follow all best practices for social distancing and a sanitary environment . See you soon!
Hong Kong Gentlemen's Club, located on the world famous Calle Coahuila.
Take the I-5 South to San Ysidro, CA.
Walk across the US/Mexico border and take a quick taxi ride.
Or use our Free VIP border pickup and drop off service.
Bring Your Passport
FREE parking at Pepe's Parking or valet parking.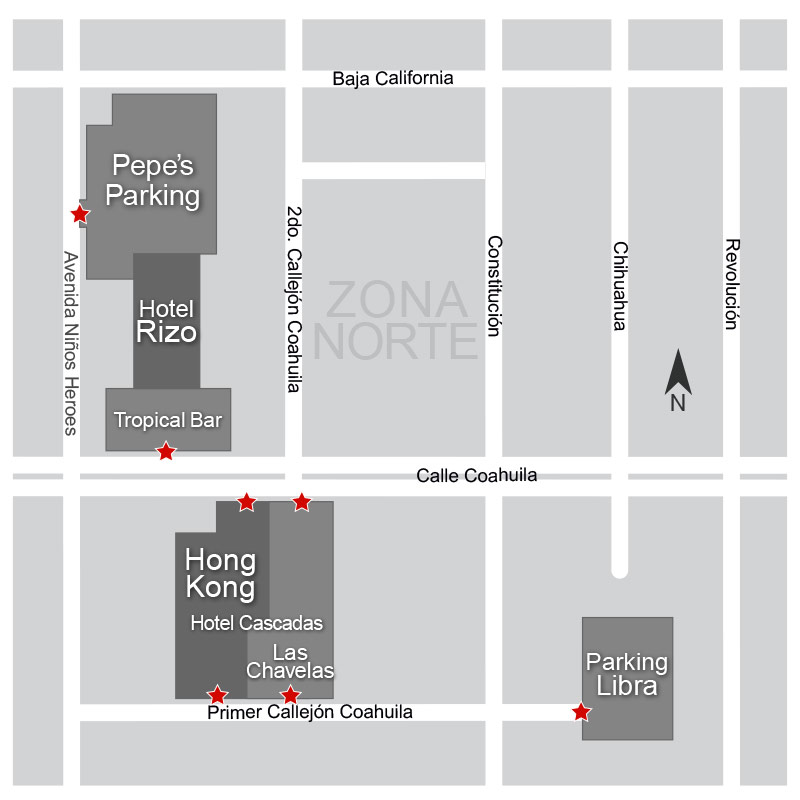 1-877-49STRIP
Doors open at 10am!
All Hong Kong women and models appearing on this website are 18 years of age or older
Copyright © 2021 Hong Kong Gentlemen's Club. All rights reserved. 18 U.S.C. 2257 Privacy & Disclaimer